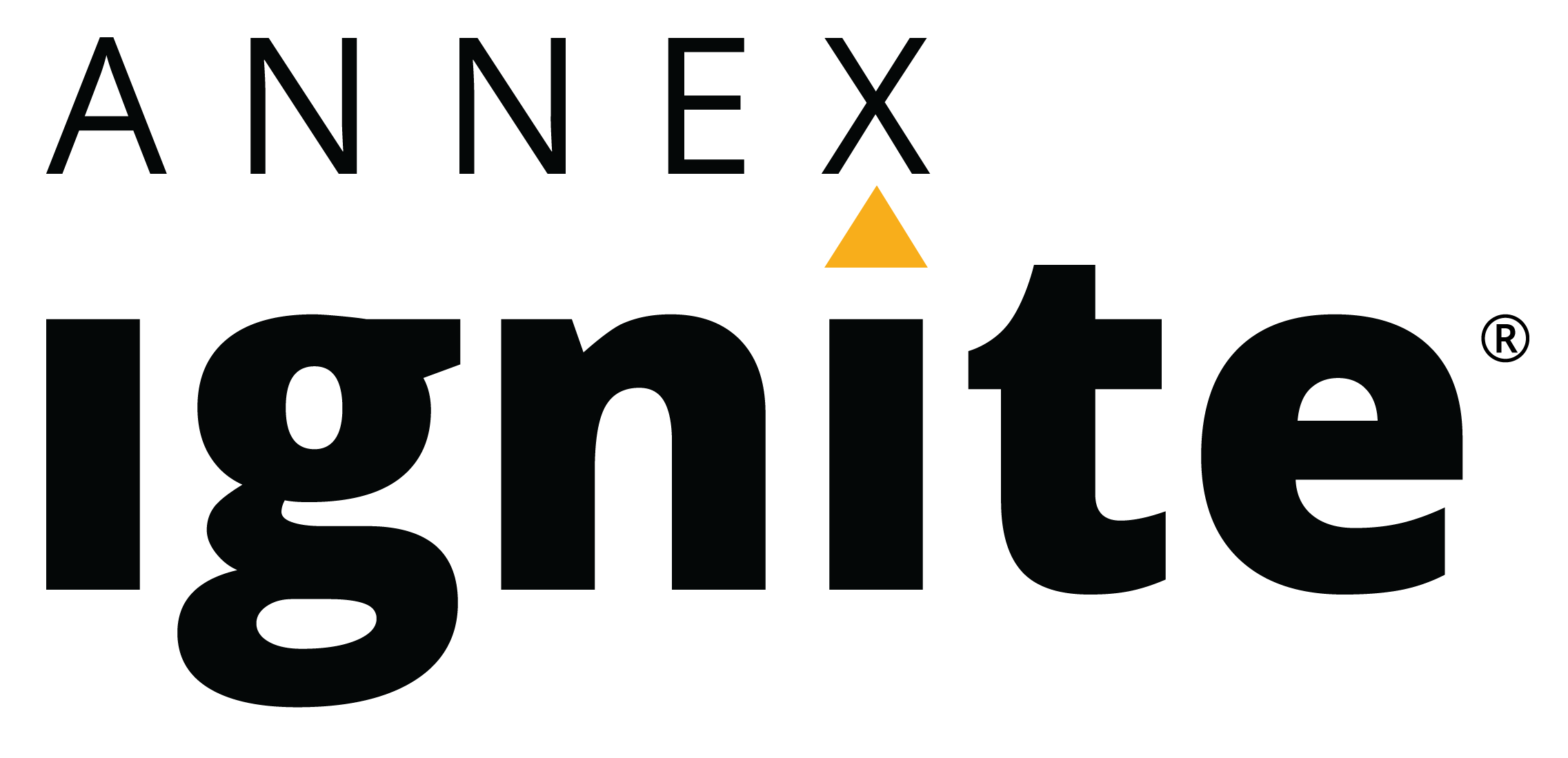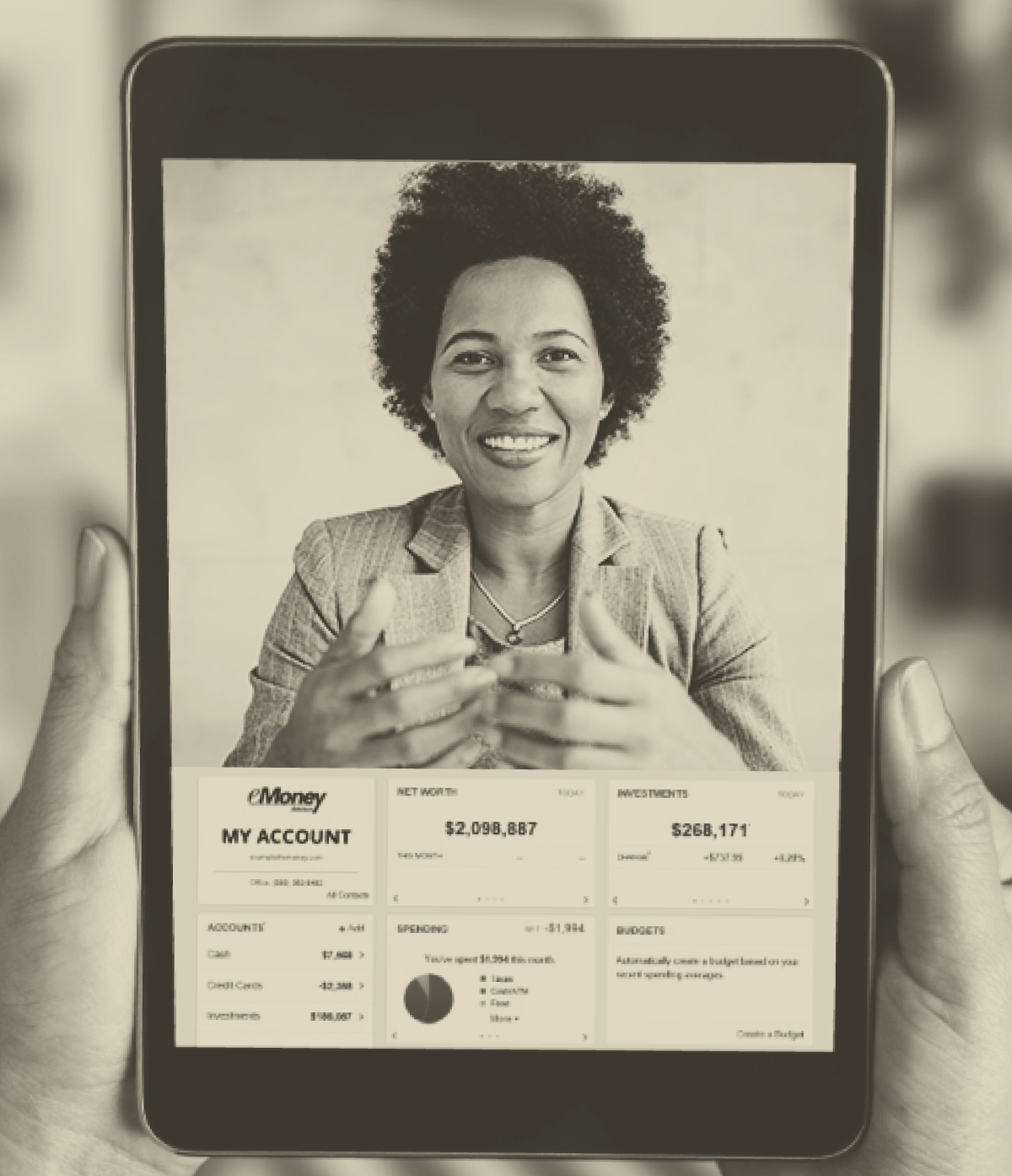 A Fiduciary Relationship
which means we're on your side – working for your best interests at all times and avoiding commissions and conflicts of interest.
Annual Review Of Your
Account & Holdings
We don't "set it and forget it."
Because life changes.
A Flat 1% Annual Management Fee
with no account minimums.



Tax Strategy
Think about more than just investments.
Client Education On Key Topics
You deserve to know more about your plan and you should grow as your plan does.
Access to the Annex Ignite Team 
with the Annex Ignite Team for personalized, goal-centric guidance from experienced professionals.
More on why Annex Ignite may be right for you:
Simplified and Interactive:
You'll benefit from the ability to track your investments and financial plan online in one place. The Annex Ignite Team will collaborate with you to create a financial plan and show you how different scenarios impact your results.
Personalized suggestions from real people:
Access the Annex Ignite Team of experienced professionals when you need them. Receive personal guidance on your financial priorities.
Convenient and Accessible:
Annual reviews are held online so there is no need to travel to one of our offices making staying connected more convenient for you.
Transparency and Safety:
By using the low-cost institutional platform at TD Ameritrade we offer safeguards and a firewall by using one of the world-class independent custodians to handle your account by providing you with constant checks and balances and a secure environment designed to detect and prevent investor fraud and identity theft.
Low Cost:
Annex Ignite charges a flat 1.0% annual management fee with no long-term commitment. Regardless of the size or number of accounts you have TD Ameritrade charges no annual maintenance fees or other nuisance fees that many other institutions do.
What's an online meeting?
An online meeting is a secure, convenient interaction that takes place using technology most folks have at their fingertips. A secure link will be emailed to you prior to your scheduled meeting. Simply click on the link and a new meeting will begin with an advisor. The Annex Ignite team member will then be able to have a live meeting with you. We're able to share important visuals, build and update your financial plan, as well as discuss your evolving wealth management needs. It's a way for us to meet with you without either of us going anywhere.
Who's the Annex Ignite Team?
The Annex Ignite Team is a dedicated team of investment professionals and client service personnel at Annex Wealth Management, available to provide you with personal financial planning and ongoing service. The Annex Ignite Team is available to connect with you online, by phone, or email.
Is there a minimum for Annex Ignite?
No. There are no account minimums to get started with Annex Ignite.
More on what you can expect from Annex Ignite:
Your investment accounts will be proactively managed by Annex Wealth Management.
This includes rebalancing along with reallocation and investment changes when deemed appropriate.
Affordable and Professional Wealth Management
guided by the Annex Ignite Team.
A personalized financial plan.
We believe a financial plan is fundamental to addressing and achieving your evolving financial goals. We will review and update this plan with you annually.
A new client experience harnessing the strengths of advisor-assisted technology
that combines powerful online tools with personal advice and guidance from real people.
Communications on your account
through online performance reports and monthly account statements.
Is Annex Ignite right for me?
It might be… Start by answering these three questions:
Would you want a team of professionals to choose your investments for you and make changes to them as appropriate?
Do you want your money invested in a portfolio of low-cost investments including exchange traded funds (ETFs) and mutual funds?
Are you comfortable accessing your account online and interacting with the Annex Ignite Team by phone, email and online meetings?
If you answered yes to these questions then Annex Ignite may be right for you.
Click HERE to get started.
What's Annex Ignite and how does it work?
Annex Ignite is a technology-driven, lower-cost alternative to the Annex Wealth Management client experience you may already be familiar with. Nearly everything is available online now – why can't your account reviews and financial planning be the same?  Annex Ignite provides you with proactive investment management, fiduciary care and interactive financial planning that is delivered through online meetings from the comfort of your home or office. The Annex Ignite Team is available by phone, email or online meetings for account reviews and your service needs.
How do I access information on my account?
Online access and performance reporting through the Annex Ignite client center
Quarterly performance reports available online
TD Ameritrade app or online login
Monthly account statements and transaction activity from TD Ameritrade available in paper or online at your preference
Ready to get started?
If you have any questions or wish to tell us more about your interest in Annex Ignite please complete this form →
Use of this website implies acceptance of Terms of Use and Privacy Policy.
Advisory Services offered through Annex Wealth Management®, LLC. This site has been published for residents of: AZ, CA, CO, FL, GA, IA, IL, IN, KS, KY, MA, MD, MI, MN, MO, MT, NE, NH, NV, NY, NC, OH, OR, PA, SC, SD, TN, TX, UT, VA, WA & WI ONLY. By entering you certify you are a resident of one of those states. All information herein has been prepared solely for information purposes, and it is not an offer to buy or sell, or a solicitation of an offer to buy or sell, any security.